Back
Transnational Meeting: Stockholm, Sweden

Transnational Meeting: Stockholm, Sweden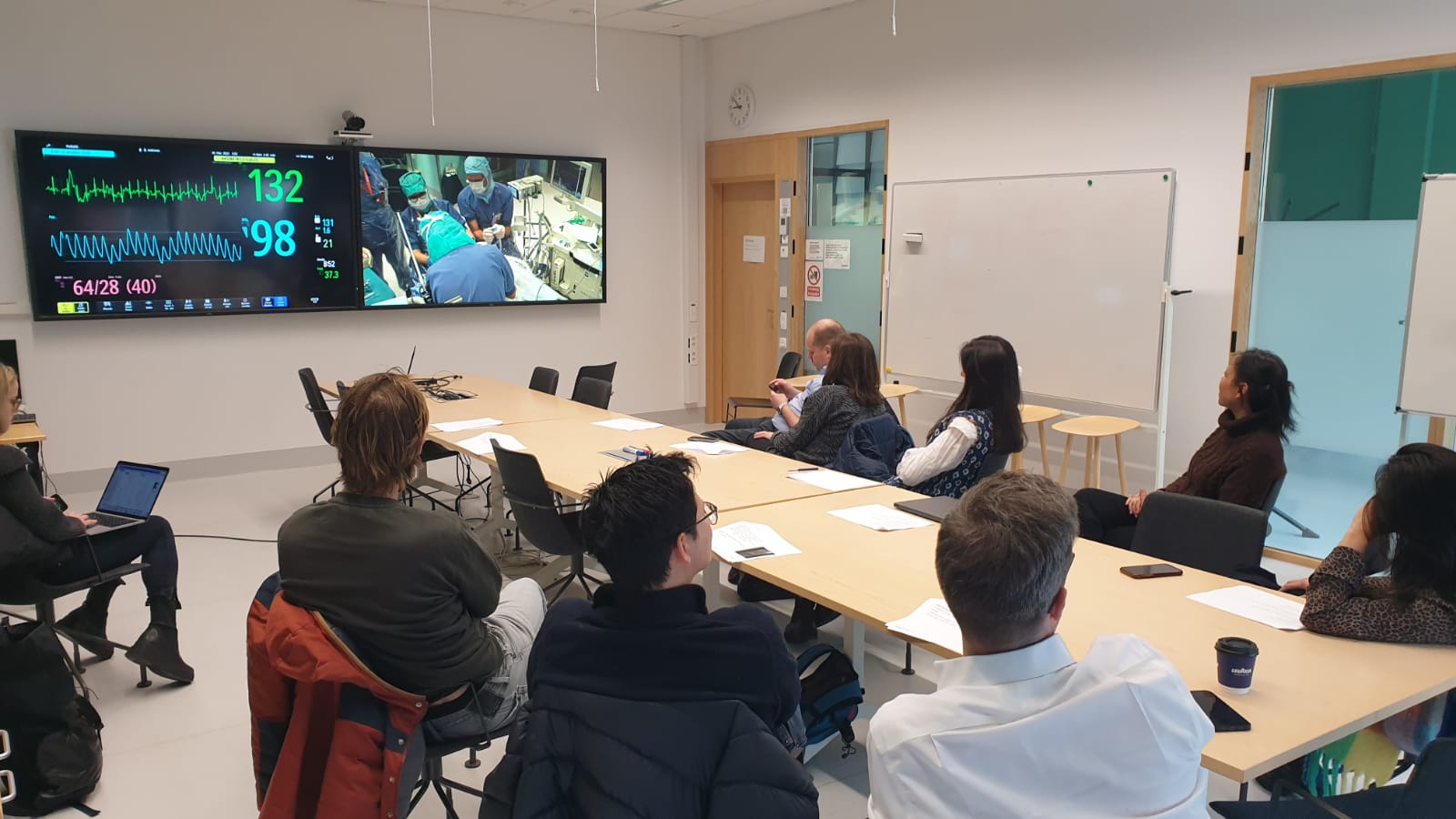 On 29 March 2023, the consortium of the TEACHER project had the wonderful opportunity to convene at the Karolinska Institute in Stockholm, Sweden for their sixth Transnational Project Meeting.
The day started with a live surgery, performed by two of our consortium members, Caroline Gahm and Jan Svensson. They demonstrated their approach to the endoscopic treatment of a recurrent tracheoesophageal fistula (TEF) with the use of trichloroacetic acid.
The consortium then completed a test run of the course on Type C esophageal atresia and Stenosis for junior paediatric surgeons, reviewing its content as well as its interactivity. Developments on our teach-the-teacher course, which will focus on complications and expert surgical maneuvers of esophageal atresia and tracheal malformations, was also discussed.
We ended the day with a lovely project dinner at the Fotografiska (photography) Museum organized by Karolinska Institute, after which we looked at the exhibitions on display.
It was a very productive and exciting meeting – we would like to thank Karolinska Institute for hosting and showing us a great time in Stockholm!